.WAF
ZINC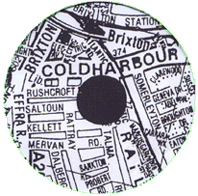 FENCE
REVIEWS
Record Of The Week England Story - YT
Book Reviews:
The Encyclopaedia of Jamaican Heritage by Olive Senior
Book of Memory: a Rastafarian Testimony by Prince Williams and Michael Kuelker
Shaggy dogamuffin style by Micah Locimento
King Jammy's by Beth Lesser
Solid Foundation: An Oral History Of Reggae by David Katz
Roots Knotty Roots: The Discography of Jamaican Music by Michael Turner & Robert Schoenfeld
Trodding out of Babylon: A profile of South London novelist Alex Wheatle
The Rough Guide To Reggae by Steve Barrow & Peter Dalton
Bass Culture: when reggae was king by Lloyd Bradley
People Funny Boy: The Genius of Lee "Scratch" Perry by David Katz
On Racial Frontiers: The New Culture of Frederick Douglass, Ralph Ellison, and Bob Marley by Gregory Stephens
Wake The Town and Tell The People: Norman Stolzoff's in depth book on dancehall
Reggae: 100 Essential CDs Preview from Peter Dalton, co-author of Reggae: The Rough Guide
Full Watts magazine, Vol 4. No. 1
Full Watts magazine, Vol 4. No. 2
Sounds:
Brothers Junior Delgado (Deb Music reissue)
Routes from Bamjimba
Doghouse Bass from Intensified, UK Kent-based ska band
I Love from BamJimba
Blessings A roots 7" single from tragically deceased Vyris Edghill and the SISTA Women In Reggae crew.
False Prophets from The Amharic on Pharos Records.
Reggae Adventure Fifteen top artists in one of Kingston's biggest ever stage shows
London vs Birmingham Sound Clash at the Hop Poles
Morgan Heritage live at the London Astoria
Saxon, Dave Hendley and Papa Face play Rodigan's Reggae
Website Of The Month Ariwa Sounds
What A System: 2 CD set from Clinton Fearon
Previous Records Of The Week:
Nothin' Like Rocksteady - Alton Ellis & Tupac
Walk Away From Love - Bitty McLean
The Earth Is The Lord's - Louie Culture
What A Feeling - Tony Curtis
Magnificent - Beenie Man
Wha Dat Fa - Baby Cham
Sufferer - Bounty Killer
Fire Pan A Deadas - Bushman
Go On - Al Campbell
Come Down Father - Beres Hammond
Freedom Of Speech- Buccaneer & Lexus
Cutty Ranks- Soft Core Mambo Pt 2
Peter Hunnigale- African Tears
Freddie McGregor- Keep On Running
Beenie Man & Goofy- Dark Glass
Terry Linen-Your Love Is My Love
Danny Browne's All Purpose rhythm
Lauryn Hill- Lost Ones (yard remix)
Previous Websites Of The Month:
HOME PAGE
FEATURES
BULLETIN BOARD
LINKS