ZINC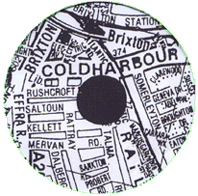 FENCE
WE PLAY REGGAE!
FEATURES
ZINC FENCE ON FUZZ FM The playlists.
VINTAGE BOSS magazine. If you're serious about Jamaica's musical heritage, you can't afford to miss it.
CAVEMAN STUDIO Kingston, Jamaica, the home of the 'special'. We interview Caveman at the studio and DJ Tiger, on the mend from his near fatal motorbike accident.
PERRY HENZELL directed The Harder They Come, the greatest Jamaican film ever made. Read the interview.
ROOTS FOUNDATION RECORDS launches with an impressive roster of Jamaican roots vocalists. Interview with Aaron Yarbrough and James Griffith, the men behind the label.
GOING DOWNTOWN The driver's commentary on Bus 40 from Papine; the next best thing to being in Kingston, Jamaica.
REGGAEXPLOSION This exhibition of reggae photography at North London's Roundhouse is the best and biggest ever.
CURLY B, Bassline FM's original revival godfather, plays the hottest revive reggae in London town. Read the interview.
A BRIXTON RENAISSANCE. Brixton has always been the hub of Britain's black community. But now Brixton is changing fast. Is it being gentrified or regenerated?
TERRY LINEN Your Love Is My Love was one of the biggest reggae records of 1999, yet the artist himself has been shrouded in mystery. For the first time, read an account of his life and career.
MILLENNIUM COUNTDOWN: Celebrating the end of the century with the best in Jamaican music of the last twenty years, from Steve Barrow, Peter Dalton, Dave Katz, Steve Milne, and Geoff Parker.
CLINTON FEARON of the Boogie Band, and late great Jamaican vocal group The Gladiators, in interview with Zinc Fence.
REGGAE 99 Peter Dalton's review of the year in reggae.
BURIAL: THE DEATH OF THE TWELVE INCH SINGLE. Whatever happened to the twelve inch? Read the obituary.
THE ONES THAT GOT AWAY Recent reggae tunes bound for cult status.
THE SKATALITES MEET KING TUBBY Long lost dub treasure from Jamaica's finest.
THE SOUND OF CHANNEL ONE Fourteen previously unreleased Channel One gems together with dubs.
STEALING, STEALING, STEALING. Rhythm of 1998
HOME PAGE
REVIEWS
BULLETIN BOARD
LINKS